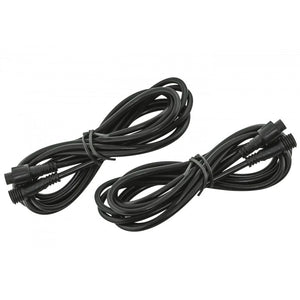 The SPXUBEXT48 is an additional pair of 48" extension cables for the Under-Body RGB Light Kits. Two 48" extensions are included in the SPXRGBUBKIT/8, but there may be installations where all light pods need to be extended.
NOTE!
The extension cables should not be connected to each other. There can only be one 48" extension cable per output on the control module.
Avoid mounting the RGB module in locations that get extremely hot or wet.